Tribune News Service,
Jalandhar| September 7
An enquiry has been marked by the Rural Development and Panchayat Department against the owner of Kapur farm milk factory at Fazalpur/Ghug where activists of the Pendu Mazdoor Union (PMU) had protested against the illegal digging out of soil from the land of village panchayat and for dumping toxic water.
Activists of the PMU, who first raised the issue had also announced that they would held a protest at Ghugg village on September 10.
Farm Block Development and Panchayat Officer, Jalandhar West, and Panchayat Officer Madan Mohan along with Panchayat Secretary Sukhdev Raj visited the site to enqire into the matter.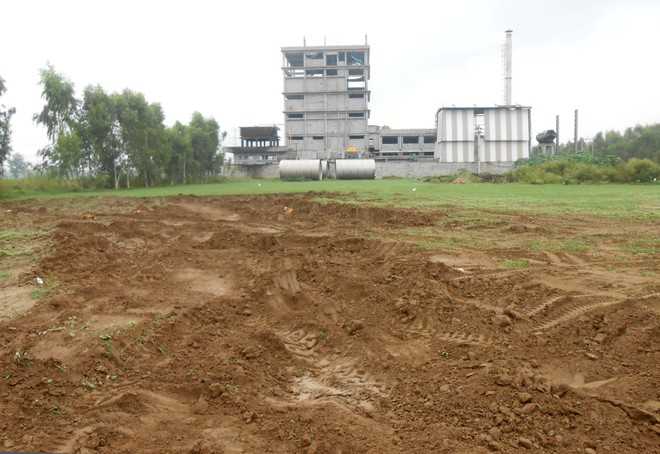 The owner of the farm Jaideep Singh told officials that the land had been bought from the legal owner of the land.
An activist of the PMU Kashmir Singh Ghugshore said as per the law, the land could not be sold or bought, since it was the property of the panchayat.
He alleged that the soil had illegally been taken out from the land, for which JCB machines had been pushed into service.
He alleged that the workers of the farm were dumping dirty and toxic water into three acres causing damage to the land.
He said the activists had also received threats but they will not give up their struggle.
A letter regarding this was given to the District Magistrate, Jalandhar Rural. Applications were also submitted to District Development and Panchayat officer personally.
A letter regarding this had also been sent to the Chief Minister, leader of the opposition Sukhpal Khaira, Panchayat Minister and other senior officials.